7th annual
Building Healthy Kids
We've collected toys for thousands of kids over the past 7 years, and we couldn't have done it without the support of people like you. You have helped to brighten the lives of some pretty special kids! Working together, we can help inspire healthier outcomes and give kids in our community the "building blocks" for success!
Thank you for your continuing support.
Mark Kneedler, Principal, Architects Alaska | Kathleen Benoit, Associate Principal, Architects Alaska
Give to the providence Alaska children's hospital by donating toys
Architects Alaska is excited to announce the 7th Annual Building Healthy Kids event in support of Providence Alaska Children's Hospital. It is located within Providence Alaska Medical Center and is known for its outstanding NICU, PICU, and Maternity Center. This comprehensive model provides Alaskan families with the highest quality in-patient and out-patient health services in a family-friendly environment that reduces stress and involves parents in every step of care.

We are so grateful for the support and flexibility of the A/E/C community and look forward to shifting the event back to a toy drive this year. We're reaching out to our friends in the design-build community to help us collect building toys for use in the Children's Hospital.
Building Healthy Kids
toy drive 2022
Architects Alaska

900 West 5th Avenue
July 18, 2022 thru
August 1, 2022
Medical experts say they are an essential tool for recovery. Building and construction toys help patients develop fine motor skills and give them the power to create, explore, and master their environment in a way that's not only rewarding, but imperative to the healing process.

The drive's mission is to collect new, unwrapped "building toys" that will bring joy, add fun, and foster recovery and healing during children's hospital stays.
Here are four ways you and your company can get involved:
1) RSVP TO HAVE A BOX DELIVERED to your office for collecting toys.

2) SHOP LOCAL Over the Rainbow Toys and Classic Toys will have a BHK bin to collect toys during the campaign (shop online or in-person).

3) HELP SPREAD THE WORD by sharing this message on social media and
encouraging others to participate.

4) MAKE A CORPORATE DONATION!
date & time
July 18th through August 1, 2022
sponsored by
Architects Alaska
900 West 5th Avenue
HELPFUL LINKS
"This toy drive really wouldn't be possible without the generous support of local businesses like yours. Please contact us if you'd like to get involved. We will be reaching out to follow up and answer any questions you might have. Let's make sure these kids have the necessary tools to assist with their recovery and invest in a brighter future. Together we can make a big difference and help inspire the next generation of engineers, architects, and builders."
Kathleen Benoit, Associate Principal, Architects Alaska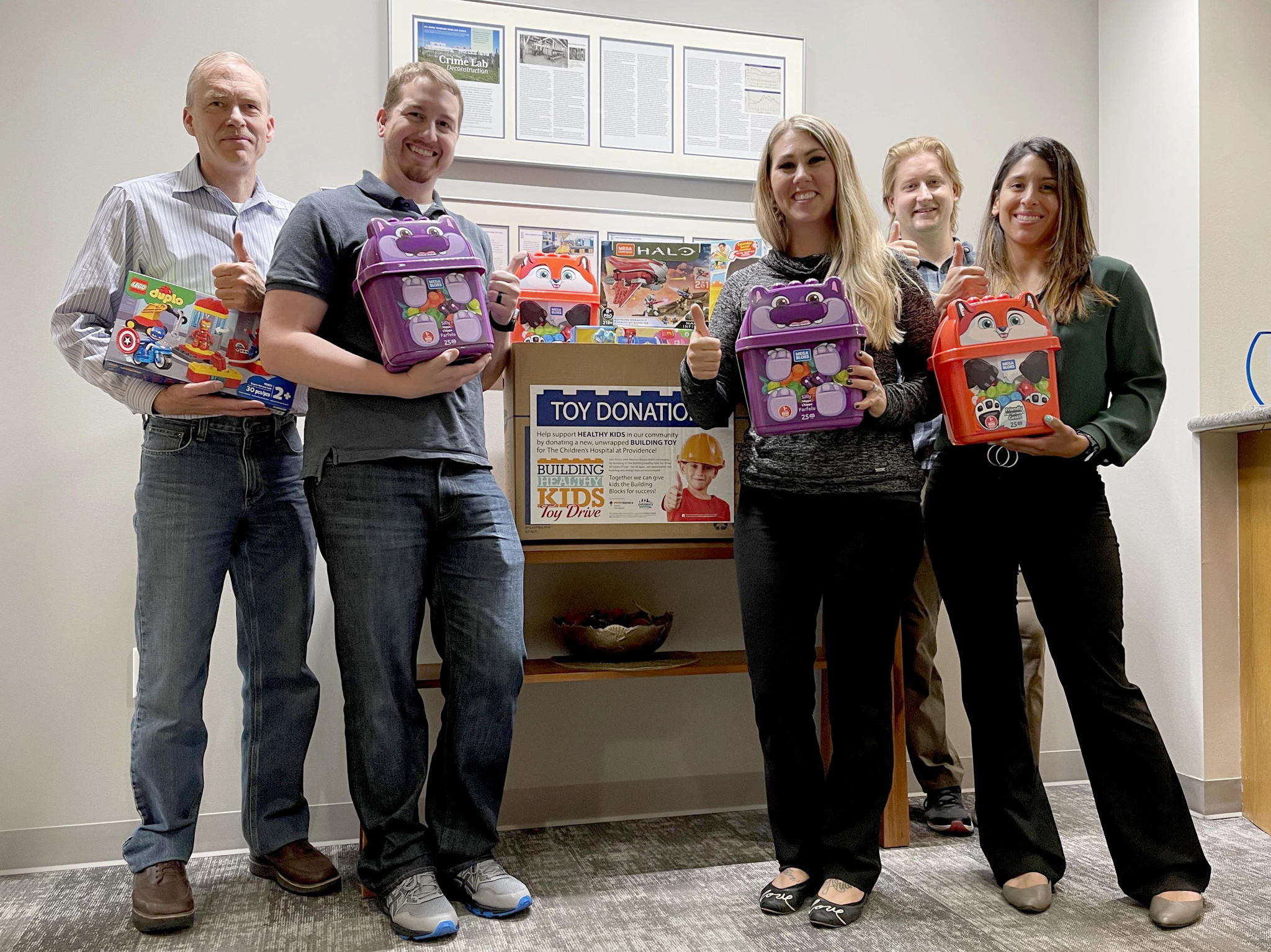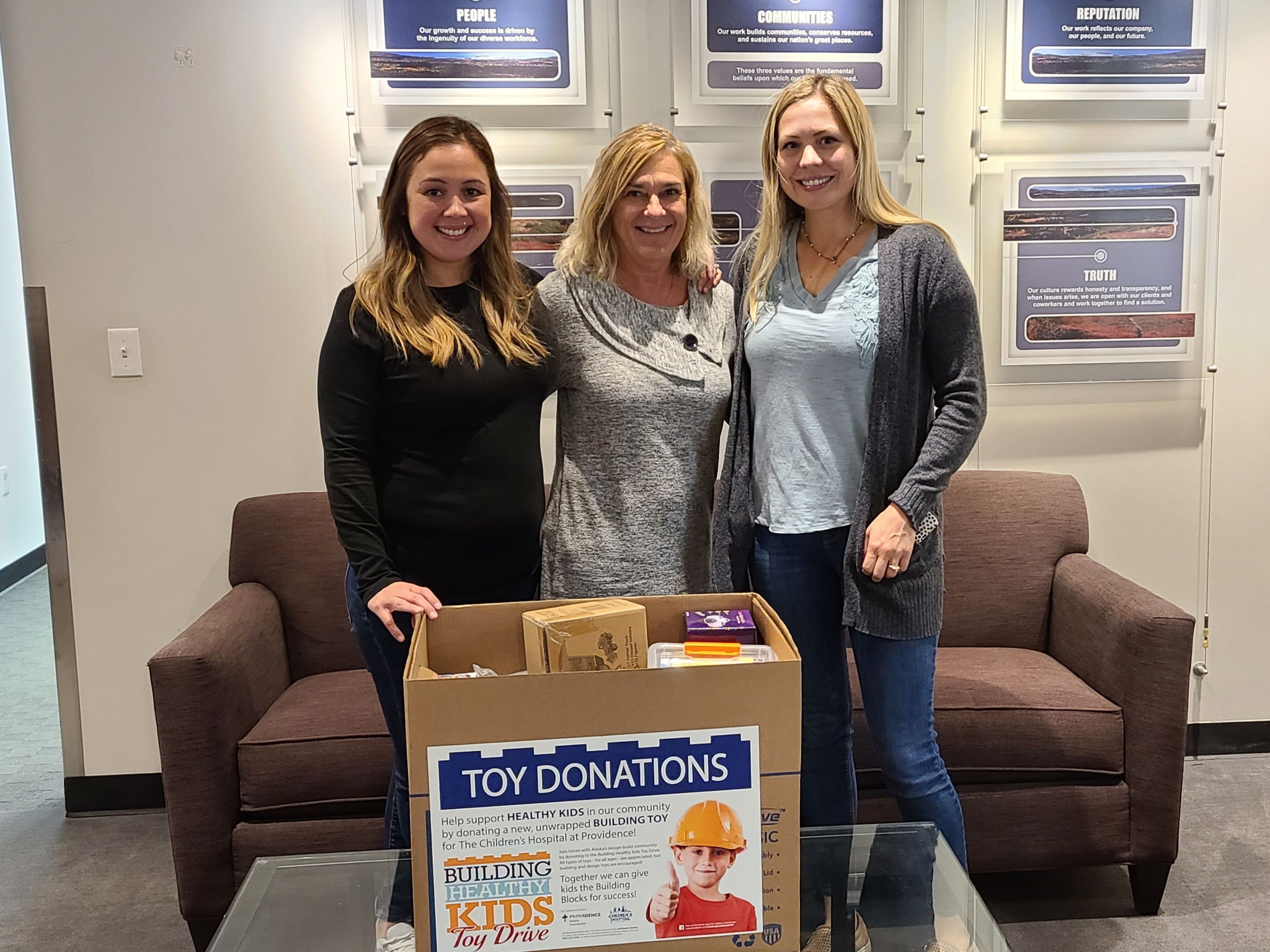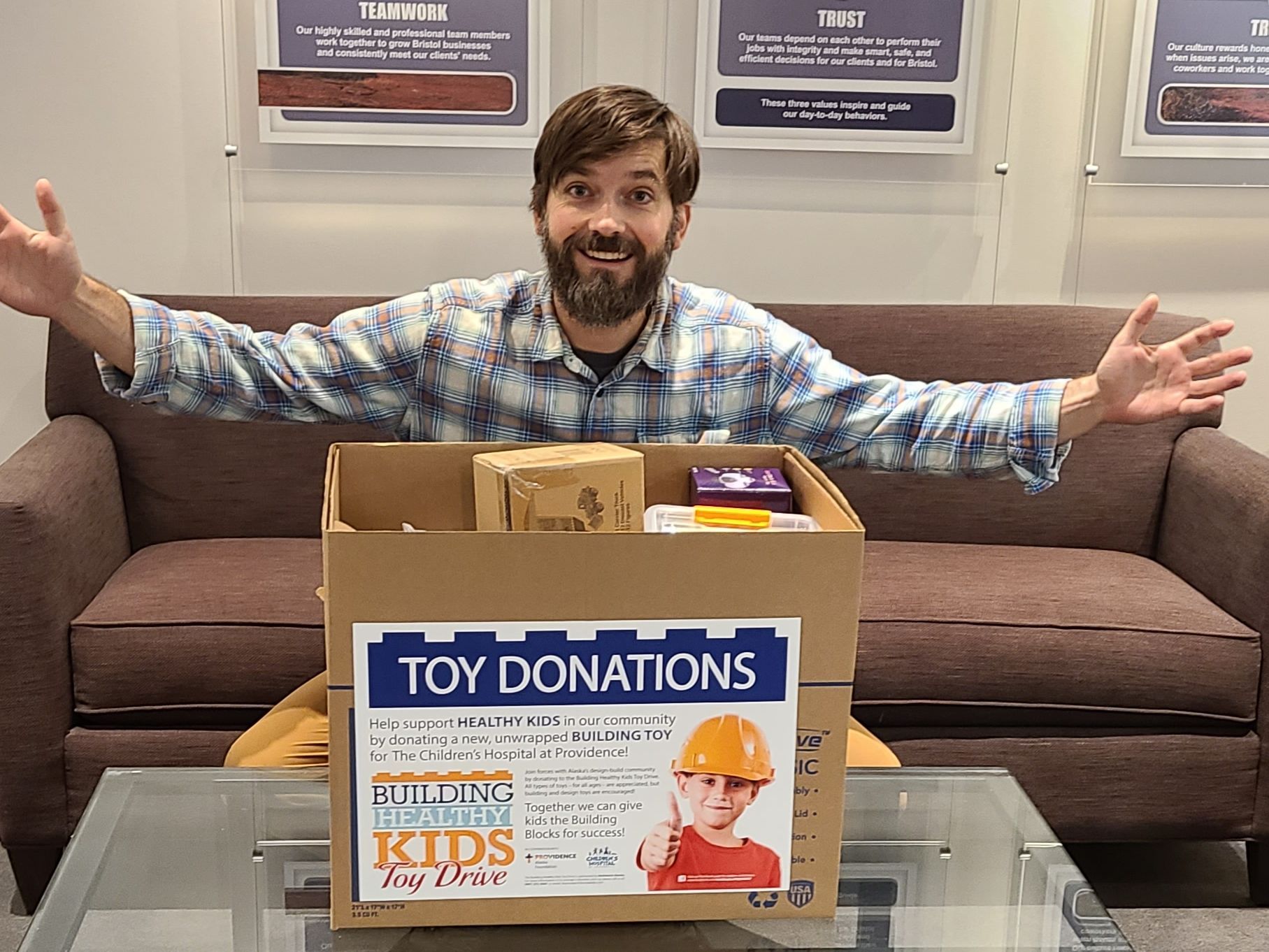 we're proud to be part of the team that makes it all happen
Processing Registration...
Powered by: